Planizy
Planizy is the digital agenda that helps making the most of your free time!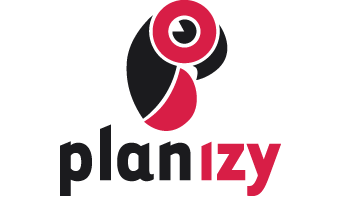 Planizy (Paris, France) is a smart agenda that
proposes events fitting to your tastes and your free time
.
At the moment, Planizy provides accurate functionalities encompassing:
- Customizable events board 
- A personal entertainments Agenda
- Mails system
- Lists Following system
- Lists creation
- Synchronization to your Google, iCal… agendas
Visual Identity, Brand Guidelines, Webdesign
1.
Feel easy to use:
 Planizy is a tool, so it has to be as clear to use as possible.
2.Because it's highly related to people's personality (what does the user want to do in his leisure time? Where does he live? Who is influencial to him) Planizy communication needs to feel emotional.
3. 
Accuration: 
Planizy select for the user the most insteresting events fitting the profile.
- Emotional Design, by Aaron Walter
- Constructivsm / Suprematism
1. Using geometry and contrasts, looking for ways to make things very well organized like an agenda.
2. A friendly avatar, always around for fresh new events. >> Free to go wherever, oriental to change your daily routine, eyes wide open to catch up all events opportunities, smart fellow knowing the user personnally. 
3. Think lightly crafted, thin edged, less text, free space and stay foolish